How the Internet of Things Could Improve Healthcare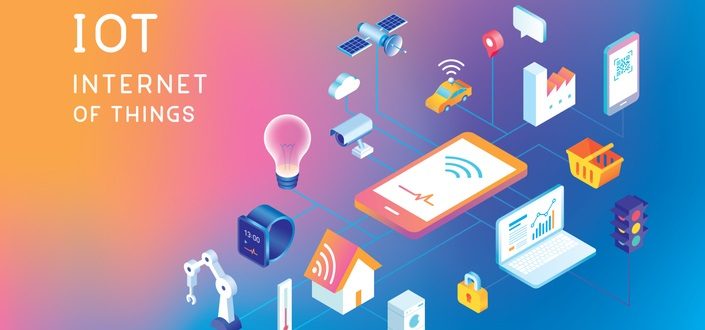 With the growing market for healthcare in the U.S. and the growing capabilities of the Internet of Things (IoT), a further merge between the two parties presents a huge opportunity. These industries are already working together, and a recent Market Study Report has found that the IoT Healthcare Market is expected to take in over 10 billion dollars by 2024. To improve the IoT Healthcare infrastructure and grow it into the 10 billion dollar industry it is expected to be, big players like Microsoft, IBM, and Stanley Healthcare are heavily investing in its development.
Thus far, healthcare and the IoT has been a successful coupling largely due to their focus on advanced healthcare infrastructure and adoption of sophisticated technologies. For example, due to a larger amount of smart sensor technology, IoT devices are able to collect more data about patient health, which in turn enhances the patient monitoring process and analyzes/discovers new ways to treat diseases. These advancements should continue due to the investments and commitment to enhancing the IoT Healthcare Market.
The future looks bright for the IoT Healthcare Market, but it is important that the sector continues to be a trailblazer. Moving forward, if the healthcare industry can effectively harness the technologies of the IoT, the IoT can be critical in further improving the healthcare industry as a whole. These advancements can be particularly useful in making the healthcare supply chain better, where the IoT can be used to develop a holistic view of the supply chain in its entirety as well as improve the user experience for clinical staff.
By using IoT cloud-based technologies, a system to better manage inventory levels across the supply chain could be implemented. Data from this system could then be collected and organized to provide healthcare companies with useful information which would, in turn, be used to help improve the supply chain as a whole. This data could highlight bottlenecks, measure both direct and indirect costs, standardize processes across organizations, and provide more accurate documentation overall. If an integrated system like this can be developed and perfected by the IoT for healthcare, it should drastically improve the healthcare supply chain at every level.
The IoT also provides an opportunity to mitigate the time spent by clinical staff on supply chain tasks, like measuring inventory. These tasks are seen as a pain point in the healthcare industry, with 42% of frontline providers saying that manual supply chain tasks take too much time away from patient care, according to a 2019 survey conducted by Cardinal Health. By creating an integrated IoT system within healthcare, it will allow clinical staff members to spend more time focusing on their patients rather than on menial (but necessary) tasks like paperwork and managing/reporting inventory.
Overall, if the healthcare industry can effectively harness the power of the IoT, this relationship can be beneficial for all people involved. There are large investments coming in to further develop the IoT Healthcare Market, which is expected to be a 10 billion dollar industry by 2024. If all goes according to plan, this merge could provide effective high-speed technologies capable of improving the healthcare supply chain as a whole and easing the burden on clinical staff to complete supply chain tasks.
Sources:
https://reportsgo.com/iot-healthcare-market
https://www.beckershospitalreview.com/supply-chain/3-opportunities-to-utilize-the-internet-of-things-iot-in-the-healthcare-supply-chain.html
https://newsinbites.com/2019/07/10/iot-healthcare-market-2019-trends-business-growth-leading-players-and-forecast-2025/