EHEALTHCARE SOLUTIONS WELCOMES JENNIFER SETTON, VP, PHARMACEUTICAL SOLUTIONS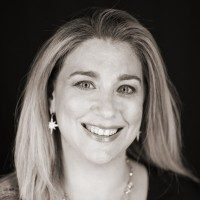 Welcome Jennifer Setton, VP, Pharmaceutical Solutions, to our eHealthcare Solutions (EHS) team! We couldn't be more excited to have her with us!
Get to know a little bit about Jennifer:
Where did you go to school and what did you study? Jennifer went to Brandeis University undergrad, and double majored in American Studies and Theater. She also went to Baruch College part-time at night while working more than full time in advertising agency account management for her MBA in marketing, but was never completed due to competing work priorities stemming from promotion and travel needs.
What were your previous jobs before coming to EHS? Jennifer spent 20 years in healthcare advertising agency account management on the creative agency side of the industry overseeing both DTC and HCP business. She has also worked for healthcare agencies within most of the major networks including Omnicom, Publicis, IPG, Havas, and WPP. Jennifer started off in general consumer advertising as an account management intern; switched to pharma agency world at the account supervisor level and worked her way up from there to SVP, Client Services.
What was your most interesting job? Her most interesting job was her marketing internship and being a marketing assistant at Harpoon Brewery in Boston the last semester of college/summer after her senior year in college. She expressed how it was a great, creative and highly social job…with free beer!
What is your favorite part about working at EHS? Jennifer stated that it is a bit too early to decide on her favorite part but already she enjoys so many aspects! Aside from loving getting to know the team and learning from everyone, she also loves being able to put all of her knowledge from the ad agency side of the industry to great use in a new capacity, including partnering with clients to provide spot-on, creative, digital media solutions for brand needs.
What is your morning motivation? Jennifer's morning motivations are her kids and being right by them, and setting a strong example for them as a working mom. Aside from her kids, now that she works from home and has more time in the morning, she hopes that her Peloton will be an additional part of her morning motivation before starting her busy day.
What is your favorite outdoor activity? Jennifer's favorite outdoor activity is for sure being at the pool or the beach and swimming.
Favorite food? Jennifer's favorite food is sushi by far. She also expressed that most types of Asian cuisine rank high on her list too.
Interesting fact: Jennifer's dad has been a television cameraman for her entire life, and when she was a kid, for many years, she 'starred' in holiday promo commercials for WOR-TV/channel 9 in NY.
One thing on your bucket list: Jennifer stated that one thing on her bucket list would have to be travel-related. She has yet to go to Israel, Japan, Thailand, India, or Alaska which are all on her list!