Employee Spotlight: Daniel Mullen, VP, Professional Solutions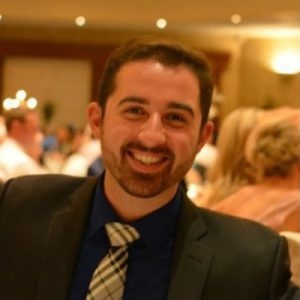 Daniel (Dan) Mullen is the VP of Professional Solutions at eHealthcare Solutions (EHS). Dan's favorite part about EHS is the people he gets to work with, both his coworkers and our agency/pharma partners. Dan says he's never worked in an industry more exciting than pharma marketing and he looks forward to what each day will bring him, from meeting new, fascinating people to making a positive impact in the lives of others.
Born/Grew up: Dan was born in Little Rock, Arkansas, but during his childhood, he lived in several states across the US, from California all the way to New York and New Jersey. The reason for this was because Dan's father used to be a C-130 captain in the Coast Guard. Dan is grateful for the chance to live in different areas of the US because it allowed him to appreciate the diverse culture throughout our country.
Path to Healthcare/Pharma: After shadowing a very prestigious anesthesiologist in high school, Dan originally thought that was the career route he wanted to take. He recalls the amazing opportunity he had observing major surgeries, such as a triple bypass, a hip replacement, and even craniotomies. Although he soon realized he did not want to be in a hospital 24/7, this is where his interest in healthcare/pharma originated.
Greatest Role Model: Besides his parents, of course, Dan looks up to entrepreneur, investor, and engineer, Elon Musk. Being a space enthusiast himself, Dan admires the exciting innovations Musk has brought to the table, on top of everything else he is accomplishing in his other endeavors.
Favorite Hobbies: Dan enjoys hiking in the fall and spring. Growing up near the Adirondack Mountains, Dan's absolute favorite outdoor activity is skiing. He is also a big fan of The Office, so don't be surprised if you catch him quoting Michael Scott from time to time.
Interesting Fact: During one summer, Dan worked as a scallop/tuna ice packer on the docks in Barnegat Light, New Jersey. Some of the ships that are featured on Deadliest Catch originated from that dock!
Future Aspirations: Inspired by his father, Dan would one day like to become a private pilot and fly his friends and family around the northeast for some fun. Dan says, "You'd be amazed at what the town or city you've known your whole life looks like from the sky!"